108 Information session for admission examination of graduate school starts now! (WITH MEAL)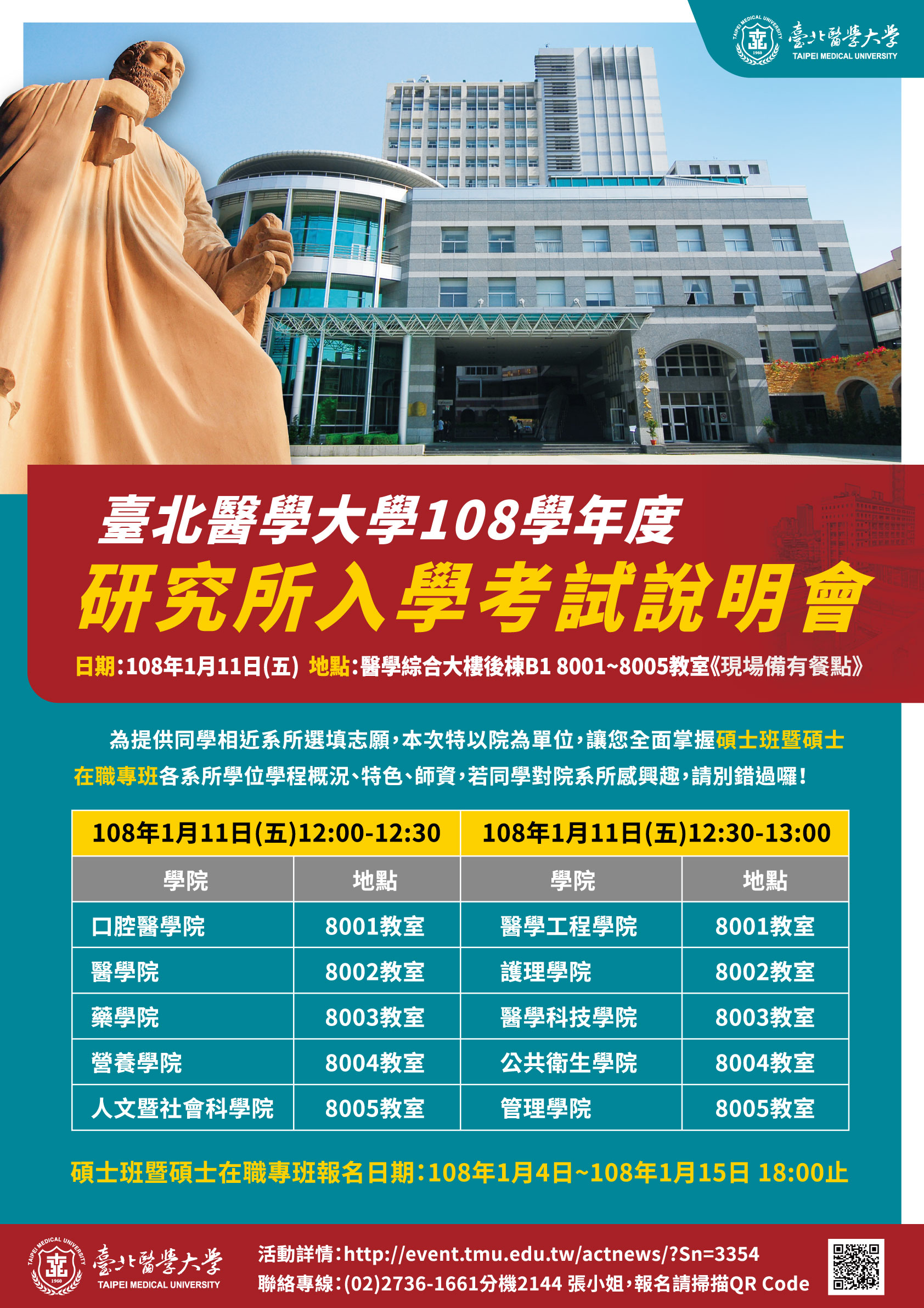 In order to provide students with similar departments to choose, we arrange the information sessions by "school", which enables students to grasp the features and teachers of each departmant. If you are interested in these departmants, don't miss the chance!

Time: 12:00-12:30
College of oral medicine (8001)
College of medicine (8002)
College of pharmacy (8003)
College of nutrition (8004)
College of humanities and social science (8005)

Time: 12:30-13:00
College of biomedical engineering (8001)
College of nursing (8002)
College of medical science and technology (8003)
College of public health (8004)
Collge of management (8005)

Link for enrollment: http://aca.tmu.edu.tw/app/news.php?Sn=1093
Time for master program registration: 108/1/4~108/1/15(before 18:00)

We prepare meals for the coming guests!